Welcome to Smart Embedded Systems
(SES):

Company with SOFT HARTTM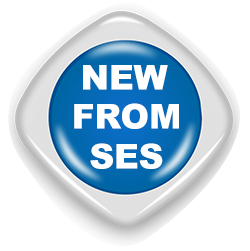 SES announces a single microcontroller based HART device solution consisting of HART Stack and patented soft modem . This is the first such implementation of HART transmitter/device (Certified by FieldComm Group) which includes HART stack as well as a modem with Texas Instruments' (TI)
MSP430.
.
FREE EVALUATION KIT
SES has been awarded four patents related to its soft modem technology for HART devices:
9106488
9184965
9203665
9281978
Enables Single Microcontroller (presently implemented with MSP 430) for:
HART Stack
HART patented Soft Modem
Patented Multiple Modems
Sensor Interface
Benefits
Lower cost
Lower power
High reliability
Easy to upgrade
Smaller footprint
Multiple modems with a single microcontroller
Applications
Industrial automation
Process Control
Power Plants
Others
Board Support Package for Evaluation includes :
Board
Schematic
BOM (Bill Of Materials)
Hart Stack Binary code
SOFT Modem Binary code
IP Licensing available for Production

SOFT HART Brochure:
Download Here
Company Brochure:
Download Here
Custom Embedded solutions with TI Am437x and Am335x PRU-ICSs Brochure:
Download Here



Smart Embedded Systems specializes in designing with Microchip products. Visit the Microchip Technology web site for more information by clicking here.