Welcome to Smart Embedded Systems (SES): Company with SOFT HART MODEMTM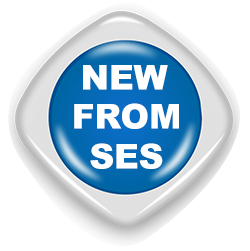 SES prides itself being the first company to offer firmware based HART modems. We are now offering two different soft modems:
9600/1200 bps HART modem compatible with FieldComm Group physical layer C8PSK standards
1200 bps HART modem compatible with FieldComm Group FSK modem standards
These modems work with any third party HART stack and we provide support documentation to integrate our modem for complete HART device solution.

In addition, we also provide HART stack with our soft modem (9600/1200 bps or 1200 bps only) and the combination of HART Stack and modem firmware is offered with a single microcontroller; presently on TI's MSP 430 family microcontroller.

SES also provides full turnkey development and testing services for HART devices. Depending upon the architecture of other microcontrollers, our soft modem can be ported to other platforms.

Today, all HART devices operate at 1200 bps and it is hard to believe but true that there has not been significant advancement in the speed for physical layer communication for the past 20 years to increase the through put of the HART field devices. Now, SES has made that possible…

SES's solution for 9600/1200 bps modem is the first of its kind in the world. SES's offering of 9600 bps modem will enhance efficiency and productivity in the field of industrial automation. With 9600 bps, the throughput of these HART based field devices will increase by fivefold on the average.
Benefits of 9600/1200 bps Soft HART modem
Higher ( as much as fivefold increase) throughput
Lower cost with the integration of the stack in the same microcontroller
Lower power
High reliability
Easy to upgrade for fixes in the future
Smaller footprint
Higher Security
Applications
Process control and factory automation.
Temperature sensors
Flow transmitters
Level transmitters
Pressure transmitters

Recent Announcements
SES Announces up to 4 HART 1200 BPS modems on one TI's MSP430
Fremont, CA USA – February 12, 2018 – Smart Embedded Systems, located in Silicon Valley, California, USA , is offering the industry first "multiple modems" (firmware based and up to 4) with a single off-the shelf microcontroller.
Read more
October 9, 2017
Smart Embedded Systems, located in Silicon Valley, California, USA and ProComSol, Ltd (www.procomsol.com), one of the industry leaders in providing communication solutions, located in Lakewood, Ohio, recently announced their strategic and business partnership ....
Read more
October 2, 2017
ProComSol, Ltd (www.procomsol.com) today announced the strategic and business partnership with Smart Embedded Systems (www.smartembeddedsystems.com) located in Silicon Valley, USA.
Read more



Smart Embedded Systems specializes in designing with Microchip products. Visit the Microchip Technology web site for more information by clicking here.